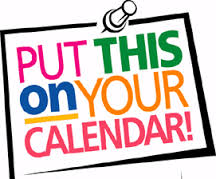 April 19th - Weekly Assignments Due
April 24th - Scholastic Book Club orders due


Important Information:
Food Allergies
Our classroom is a nut free classroom. Please help us keep our classroom safe!
Safe Foods List Please refer to this list for snacks as well as any class parties.
Welcome to Mrs. Lucas' Website!
Kellie Lucas
Fourth Grade
klucas@haverfordsd.net
610-853-5900 ext. 8202
Hello there! Thank you for taking the time to visit my website. Here is a little bit about me. I live in Havertown with my husband and two lovable dogs, Baxter, a puggle and Butkus, a bulldog. In my free time, I enjoy spending time with my family and friends, running, baking, reading, and traveling.
I graduated from Temple University with a duel certification in Elementary Education and Special Education. I am currently working on my Master's Degree in Educational Leadership from Holy Family University. I graduate this spring!
This is my fifth year teaching in the School District of Haverford Township at Chestnutwold. This is my third year teaching fourth grade and I could not be more excited to be growing and learning along side your child! I am very enthusiastic about learning and I enjoy creating fun and engaging lessons. I look forward to getting to know your child this school year. I welcome your input and appreciate your continued support. I can promise you that I will put your child's needs first and keep you informed about their progress.
Together, we can make this a special year for your child.
I hope you love 4th grade as much as I do!
Love, Mrs. Lucas