**
******************
*****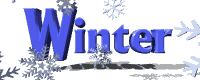 Parent conferences are scheduled on Thursday and Friday, 12/12 and 12/13.
In the event of a delayed opening, morning conferences will be rescheduled by your child's teacher.
Our teachers will contact you to confirm convenient times.
Please check the website for school and/or district scheduling changes due to inclement weather before leaving your home.
Weather & kindergarten: 2-hour delay - AM kindergarten reports 10:30 to 12:30
PM kindergarten reports 1:30 to 3:30
**
******************
*****
Miss LaBrasca's 1st grade class wrapped Mr. D. like a mummy.
They got that honor by bringing in the most change for the book fair coin challenge!
**
******************
*****
December Dates to Remember
Thursday, Dec 12th
- Act 80 Day (PM K reports) 11:50 dismissal all students
Friday, Dec 13th
- Act 80 Day (AM K reports) 11:30 dismissal K, 11:50 dismissal 1-5
Thursday, Dec 19th - Elementary District Winter Concert 7:30pm
Friday, Dec 20th - Chestnutwold Geography Bee Semi-Finals 9:00am
Monday, Dec 23rd - First Day of Winter Break - Schools Closed
Thursday, Jan 2nd - School Resumes
******************
*****
**



Chestnutwold on the District Channel

VERIZON CH-40, COMCAST CH-11
**
******************
*****